Four Esports to Watch in 2021
Written By: Hauk Nelson
To stay up to date with all of our esports content and news, click here to subscribe to our Esports Newsletter.
With 2020 behind us, the esports industry continues to adapt to a post-pandemic world. 2020 was set to be a massive year for the industry, with massive in person events coinciding with the launch of multiple esports leagues. The industry quickly pivoted to an online model, and is adapting in 2021.
As KemperLesnik covered in its esports trends to watch in 2021, we can expect rapid change to the industry this year. Teams will need to adapt and find new ways to generate revenue, and it's likely that one or more major esports organizations will collapse or consolidate assets. In this article, we cover games we expect to make a big splash in 2021.
Wild Rift
Chinese conglomerate Tencent, which owns Riot Games, has long pushed for a mobile version of League of Legends. Despite being one of the most popular video games in the world, League of Legends missed a large share of the global gaming market by being exclusive to PC. In many markets, particularly in South America and Southeast Asia, mobile is the primary form of gaming. Riot's goal is to extend the League of Legends IP, along with its core game mechanics, to the larger mobile market.
Riot has dragged its feet on developing a mobile League of Legends for quite some time. MOBAs in nature are very complicated and demand lots of computing power, along with lightspeed player input. Riot was concerned that all of what makes League of Legends such a powerhouse would be difficult to transition to mobile. However, reviews of Wild Rift have been vastly positive, even by seasoned League of Legends players.
Although a closed-beta is currently available in certain markets, the Wild Rift beta is not expected to reach the US until March 2021. Riot fully intends on developing Wild Rift as an esport – an initial round of competitions has already been announced in Southeast Asia.
Valorant
Valorant couldn't have launched at a better time. With multiple professional players across CSGO, Overwatch, Fortnite, and Apex Legends frustrated with their respective esports ecosystems, many jumped ship to try the new shooter from Riot Games. Combining the core mechanics of CSGO, one of the most successful esports of all time, with gameplay from Overwatch, Valorant is a certified hit. 
This quality gameplay is further enhanced by Riot's track record in building the most robust global esports ecosystem with League of Legends. Most esports organizations are investing in their own Valorant teams, a vote of confidence in Riot and the future of Valorant esports.
Despite the global pandemic restricting in person events, Riot has pushed forward with a robust schedule for Valorant esports in 2021. Starting in February, teams will compete in Challengers and Masters level events with the goal of getting seeded into the global championship.
Rocket League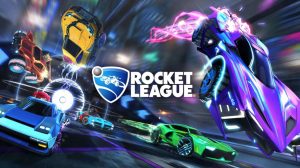 KemperLesnik discussed Rocket League's potential at the start of 2020 and the game exceeded our expectations. Twitch viewership for Rocket League grew to 140 million hours of content watched in 2020, up 142.6% from 2019. The game also transitioned to a free to play model in September, which significantly increased its playerbase.
Rocket League's potential lies in the fact that it's endemic to esports and its culture while being easy to understand. The game's rules follow that of soccer, making it far less complicated than a game like League of Legends. As esports gains more attention by a mainstream audience, Rocket League is perfectly positioned for widespread popularity. Some sports properties, such as the Maui Invitational, have even extended their brand into esports through Rocket League.
Garena Free Fire
Although Twitch is an excellent indicator of what games are being watched and played in the Western world, YouTube is a far more representative of the global gaming audience. Garena Free Fire, a mobile shooting game, shows this disparity. Garena Free Fire didn't crack the top 10 most viewed Twitch games of 2020, yet had over 72 billion views on YouTube. 
As an esport, Garena Free Fire sees massive viewership in countries like Indonesia and Brazil. LOUD, a Brazillian esports organization that primarily focuses on Garena Free Fire content, was the first esports organization in the world to reach over a billion YouTube views. The 2021 Brazillian Free Fire League (LBFF) season starts January 23rd and will be streamed on YouTube, as well as making its broadcast television debut.
What are your top esports for 2021? Reach out!
To stay up to date with all of our esports content and news, click here to subscribe to our Esports Newsletter.